"There are paths that can be followed; and a path that cannot… it is not a path, it's wilderness"

 — Gary Snyder
Wild Chocolate grows way off-the-beaten-path. Off-the-grid.
Rare & Wild Landmark Varietals
These landmarks shelter pure genotypes & rare flavor-cacáo. Their guardians – re: Bromans (tenders of Theobroma cacáo trees) — row, trek, hack & sweat their way thru jungle to pick wild cacáo.
Each tends to our most ancestral cacáo trees on mother Earth. Millennia in the Making.
Time-honored; time-tested; timeless.
Carefully selected & tenderly handpicked, then left undisturbed.
The kind of treasure you bring out by the rucksack, cargo pants pockets & a trunk. GL getting it all the way home.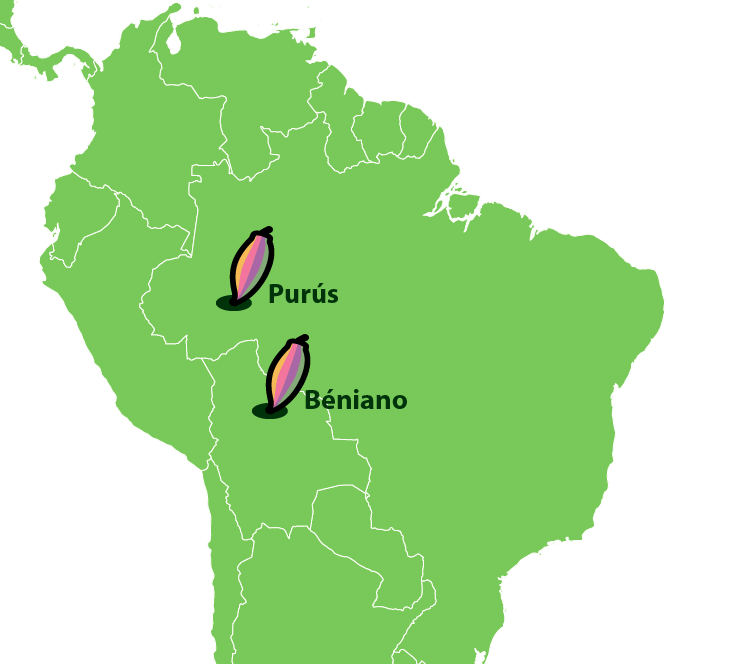 Landmark Wild Chocolate Reserve™… so the world can rest assured that together we're fostering the only planet with chocolate.
Origin & Production
Estimates run that 12+ original heirloom varietals exist. 4 are recovered — either in or awaiting harvesting. The remaining 8+ are pending recovery.
| Varietal | Status |
| --- | --- |
| Beniano | Recovered & harvesting |
| Purus | Recovered & harvesting |
| Newly recovered X | Awaiting harvest |
| Newly recovered Y | Awaiting harvest |
| 8+ Add'l Varietals | Pending recovery |
Original total rainforest: 6 million sq. miles

Current rainforest: 2.4 million sq. miles
Current rate of deforestation ( sq. miles / year )
Number of acres canvassed for wild-harvesting